본문
제품 정보
PCR CONSUMABLE qPCR and PCR Cap-plate and Seals
제품설명
Optical wide area Cap Plate 96 format with indened flat caps
Optimized for PCR and qPCR applications. Indented cap prevents "finger touch" signal interference.
For closure of all BIOplastics type (q)PCR tube-strips and plates as well as for BIOplastics Titer dilution and (cryo) storage tubes.
Easy to cut required format with scissors.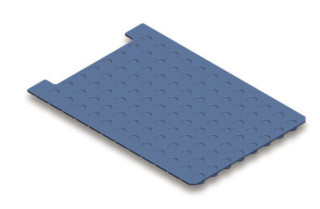 Order# Description Package Size
B57601 EU Optical Wide cap-plate 96 format, with indented flat cap, Cut-able, natural . . . . . . . . . . . . . . . . . . . . .25 plates
Opti-SealTM tear Off, optical disposable adhesive with 8-strip, classic version
Opti-Seal™ provides the best sealing option for EU plates. The EU Opti-Seal™ is non pierce-able and can be easily removed after the (q)PCR reaction is performed.
Pressure applied by the heated lid of the thermal cycler is needed to keep the seal well closed during thermal cycling.
Opti-Seal™ generates excellent results and is designed and tested to be used in Real-Time PCR applications.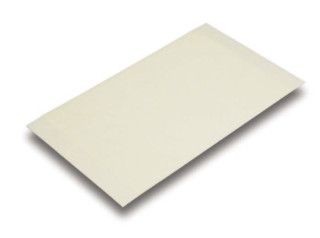 Order# Description Package Size
157300 Opti-Seal™, optical, disposable, adhesive . . . . . . . . . . . . . . . . . . . . . . . . . . . . . . . . . . . . . . . . . . . . . . . 100 sheets
Opti-SealTM optical disposable adhesive, tear off option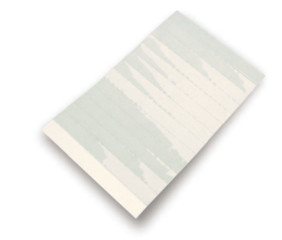 Order# Description Package Size
157400 Opti-Seal™, Tear Off optical, disposable, adhesive . . . . . . . . . . . . . . . . . . . . . . . . . . . . . . . . . . . . . . . . .100 sheets